For centuries, flowers have been a timeless means of expressing emotions. Whether it's conveying love or care, flowers are the simplest yet most impactful gift to give. However, selecting the right flowers for a special occasion can be a daunting task. Simply arranging fresh flowers may not have the[...]
Add To Cart
Add 8 Balloons for $42.95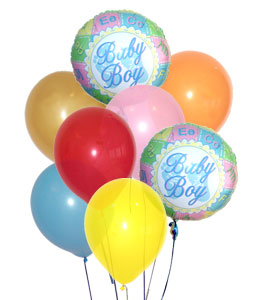 For centuries, flowers have been a timeless means of expressing emotions. Whether it's conveying love or care, flowers are the simplest yet most impactful gift to give. However, selecting the right flowers for a special occasion can be a daunting task. Simply arranging fresh flowers may not have the[...]
For centuries, flowers have been a timeless means of expressing emotions. Whether it's conveying love or care, flowers are the simplest yet most impactful gift to give. However, selecting the right flowers for a special occasion can be a daunting task. Simply arranging fresh flowers may not have the[...]
For centuries, flowers have been a timeless means of expressing emotions. Whether it's conveying love or care, flowers are the simplest yet most impactful gift to give. However, selecting the right flowers for a special occasion can be a daunting task. Simply arranging fresh flowers may not have the same impact as a professionally crafted bouquet.

Teleflora's Precious Heart Bouquet is an excellent gift option for any occasion, such as a birthday, anniversary, or just because. This bouquet is one of Teleflora's most popular flower arrangements, cherished for its simplicity and uniqueness. The stunning colors and warm ambiance of this fresh flower bouquet make any day special.

The Precious Heart Bouquet has a serene beauty to it, with fuchsia roses and pink mini carnations arranged together with red matsumoto asters. To give the arrangement a more natural feel, lush greens accentuate it, giving it an even fresher look. The Precious Heart Bouquet is the perfect gift for any special occasion, conveying the message of how special someone is.

All of our flower arrangements, including the Precious Heart Bouquet, are made with fresh flowers. We take special care to ensure that the flowers arrive at the recipient's doorstep on time. We offer same-day delivery for all our flower arrangements, and you can also pre-order them. Our local florists make each flower bouquet with love, which is passed on to the recipient, making their day bright and beautiful.
Item No. C15-4790
Price: $84.95