Do you find it difficult to express your love and emotions to your significant other in a way that truly captures how you feel? If you struggle with finding the right words or conveying your feelings effectively, why not let flowers do the talking for you?

Our She's Lovely bouquet is the [...]
Add To Cart
Add 8 Balloons for $42.95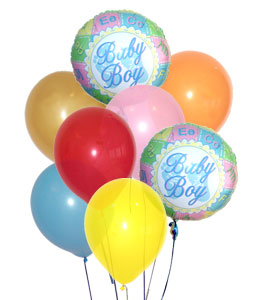 Do you find it difficult to express your love and emotions to your significant other in a way that truly captures how you feel? If you struggle with finding the right words or conveying your feelings effectively, why not let flowers do the talking for you?

Our She's Lovely bouquet is the [...]
Do you find it difficult to express your love and emotions to your significant other in a way that truly captures how you feel? If you struggle with finding the right words or conveying your feelings effectively, why not let flowers do the talking for you?

Our She's Lovely bouquet is the [...]
Do you find it difficult to express your love and emotions to your significant other in a way that truly captures how you feel? If you struggle with finding the right words or conveying your feelings effectively, why not let flowers do the talking for you?

Our She's Lovely bouquet is the ultimate expression of love, devotion, and sincerity for your loved one. Featuring a stunning combination of hydrangeas, roses, pink spray roses, and Queen Anne's lace, all arranged in a beautiful white basket, this bouquet is sure to take your loved one's breath away.

Queen Anne's lace is a flower with a rich history and deep symbolism. In the language of flowers, it represents a sanctuary, which is a powerful message to convey to your loved one. It suggests that they are your refuge and safe haven, and that your love for them is secure and protected. Hydrangeas, on the other hand, are a symbol of deep and heartfelt emotions, which is perfect for expressing your true feelings to your loved one.

Pink spray roses are a classic symbol of romance and are often associated with admiration, elegance, and happiness. Each shade of pink represents a unique emotion, but all shades are positive and joyful.

If you want to show your loved one how much you love and appreciate them, this bouquet is the perfect gift. It is sure to bring tears of joy and leave your loved one feeling overwhelmed with emotion. Plus, our local florists in Canada and the United States will ensure that the bouquet is delivered in perfect condition, with same-day delivery available for your convenience. All you need to worry about is how to present this beautiful bouquet to your loved one.
Item No. T38-1A
Price: $89.95