Looking for a simple way to impress your date on your first outing? The classic tradition of giving flowers has stood the test of time as a romantic and chivalrous gesture. However, choosing the right blooms is key to conveying your true intentions.

For instance, if you plan on picking up[...]
Add To Cart
Add 8 Balloons for $42.95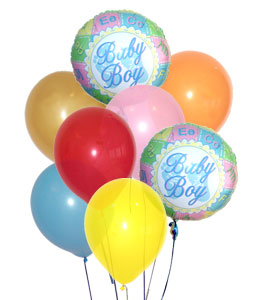 Looking for a simple way to impress your date on your first outing? The classic tradition of giving flowers has stood the test of time as a romantic and chivalrous gesture. However, choosing the right blooms is key to conveying your true intentions.

For instance, if you plan on picking up[...]
Looking for a simple way to impress your date on your first outing? The classic tradition of giving flowers has stood the test of time as a romantic and chivalrous gesture. However, choosing the right blooms is key to conveying your true intentions.

For instance, if you plan on picking up[...]
Looking for a simple way to impress your date on your first outing? The classic tradition of giving flowers has stood the test of time as a romantic and chivalrous gesture. However, choosing the right blooms is key to conveying your true intentions.

For instance, if you plan on picking up your date from her home, Teleflora's Elegant Evening flower arrangement is the perfect way to brighten her day. A single rose won't do the trick if you're hoping to make a lasting impression. White flowers symbolize purity and innocence, which are the emotions you want to convey to gain her trust. Sincerity and friendliness are key to winning over a girl's heart.

Your first date is a special occasion that calls for elegance. The combination of stunning white roses, chrysanthemums, and carnations, surrounded by silver-painted salal stems, will leave a lasting impression. White roses represent new beginnings, carnations symbolize pure love, and chrysanthemums represent affection. Together, these flowers create the perfect recipe for a meaningful relationship.

Meeting someone special is a rare occurrence, and when it happens, it's important to make a lasting impression. Your efforts could make all the difference in winning her heart. Instead of fleeting gifts like chocolates and poetry, flowers say I like you loud and clear. That's all a girl is looking for, and the right flowers can set the stage for a great start.

You don't have to go far to find the perfect flower arrangement. Teleflora's local florists in Canada and the United States can book your Elegant Evening Bouquet in advance or prepare a fresh arrangement for same-day delivery. If you want to celebrate something special, white roses are the way to go.
Item No. T132-2A
Price: $64.95